If you enjoy listening to comedy with your family, finding comics that don't swear or talk about vulgar subject matter can be difficult. Luckily for you, we've thrown together our list of the best clean comedians working today, all of which are guaranteed to have you in tears by the time you're done listening to their acts. We've included legends like Jerry Seinfeld and Jeff Foxworthy, but also a few lesser known clean comics that you might really enjoy.
Because we want this list to include family friendly comedians, we just couldn't bring ourselves to include Bill Cosby amidst all the rape allegations that have come out in the last few years. However, we will still acknowledge that Mr. Cosby's time on stage gave us some of the funniest clean material we've ever heard in our lives, and although his reputation may have been tarnished, that doesn't mean we still can't appreciate his old acts that took place before all of this happened.
1. Brian Regan
If you haven't heard the insanity that is Brian Regan, you are doing a great disservice to yourself. Although Regan is known to be a little more rough around the edges when he is off the stage, his act is 100% clean and arguably the best clean act of all time. If you're completely new to Regan, check out his 2008 stand up special The Epitome of Hyperbole.
2. Jerry Seinfeld
Look, what can we really tell you about Jerry Seinfeld that you don't already know? This man is the most famous comedian of all time, surpassing even Carlin and Pryor in notoriety among the general public. If you were a fan of the television show Seinfeld, then you saw Jerry's "act" in the beginning of most episodes. However, much of that material was written just for the show, so if you want to get the true Seinfeld experience, go see Jerry live the next time he's in town.
3. Jim Gaffigan
Two words - Hot Pockets. If you're already a fan of Jim Gaffigan, then you don't need any context to me just randomly talking about a mediocre microwave food item. However, if you're new to Jim's act, you have no idea what I'm talking about. Check out this self-proclaimed man-baby's act below, featuring his infamous Hot Pockets bit.
4. Jeff Foxworthy
If you're not a fan of Jeff Foxworthy, you might not be a redneck. Foxworthy made southern culture cool with his Blue Collar Comedy Tour, which toured from 2000-2006. Other members of the tour included Ron White, Larry the Cable Guy, and Bill Engvall, who also happens to be featured in this list.
5. Demetri Martin
Demetri Martin is a definitely a thinker's comedian. His act uses both musical props, such as his guitar, to charts and blank canvases that Martin will draw on to accentuate his material. Rather than storytelling, Demetri Martin writes a ton of actual "jokes" which are clever, clean, and hilarious.
6. Bill Engvall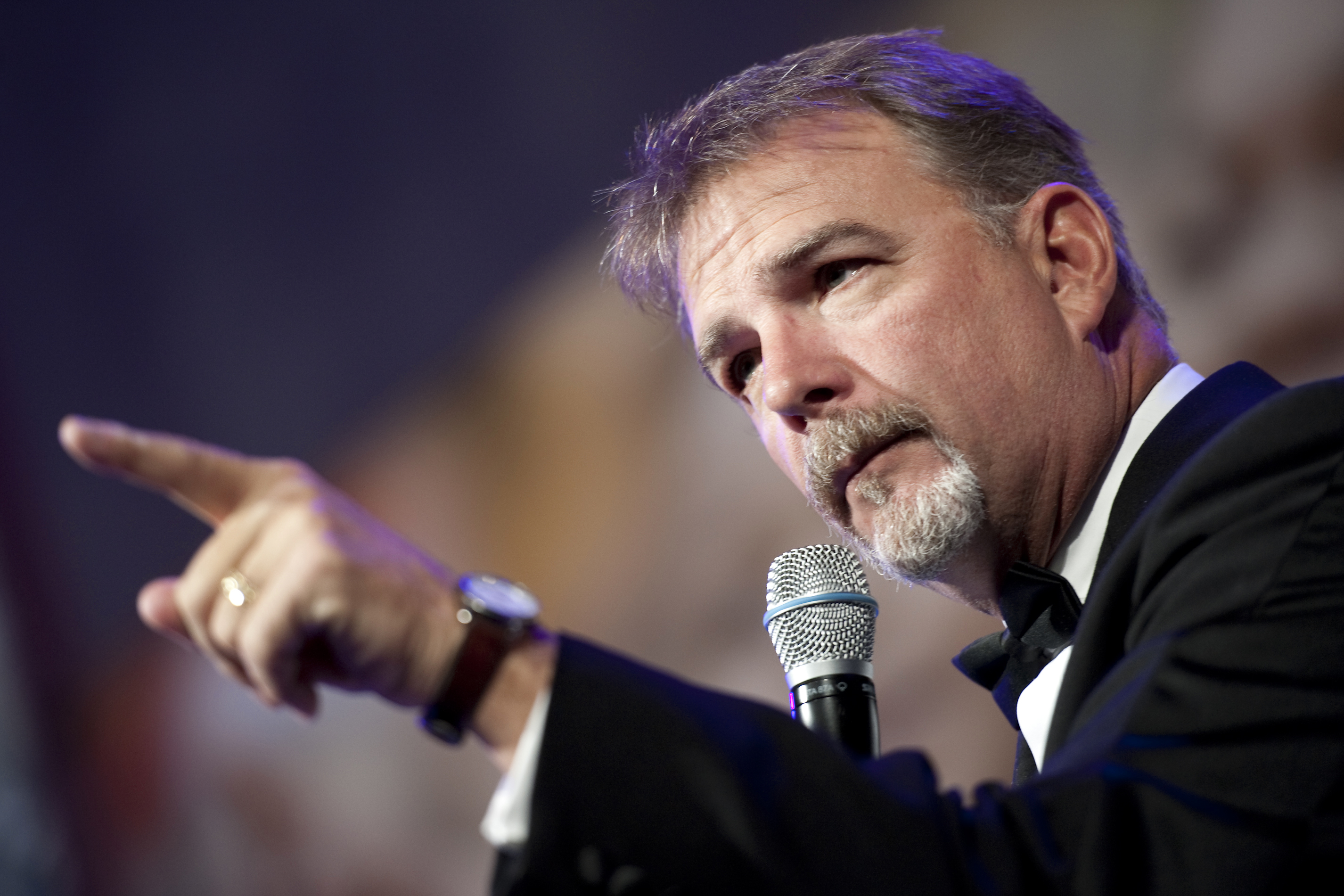 A longtime friend of Jeff Foxworthy, Engvall got a pretty big break when Foxworthy cast him on The Jeff Foxworthy Show in 1996. However his biggest break was obviously touring with the Blue Collar Comedy Tour, where Engvall had millions roaring with his "here's your sign" bit that he's famous for.
7. Tom Papa
You might recognize Tom Papa from NBC's The Marriage Ref which aired from 2010-2011. Papa hosted the show, and although it wasn't very well-received, the same cannot be said about Papa's stand up comedy career. He works clean and will make you laugh; what else could you ask for?







by